We are The Experts for all your
SAP Custom Build
Innovations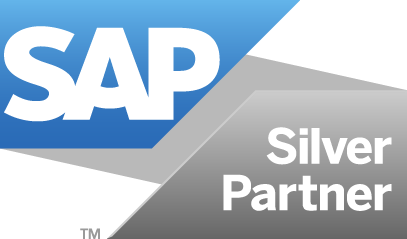 Let us be your advisor, coach, and dedicated developer for building additional value on top of your SAP investments. Intelligent Enterprise or Business Suite, SAP ERP or S/4HANA, 'Classic' SAPGui or SAP Fiori, in the Cloud or On-premise, we know them all, and they don't have any secrets for us. Since 2001, we support our customers in the full life cycle for custom build development based on the newest insights and innovations. Our design thinking coaches, designers, architects, and experts can encourage you during the inspiration and ideation phases of your project. During the prototyping and realization phase, we support you with our experts and developers or train and coach your developers to realize the best integrated, sustainable and innovative solutions for your organization to be successful. Now and in the future.

The Embrace initiative, running S/4HANA on Azure
Accessing SAP data direct in Office 365 apps
Use low-code MS Power Apps with AI and Bots on SAP
Single Sign On with Azure ADS and SAP IAS
Using Azure APIs on SAP Cloud Platform Applications
Building Applications on Azure and use SAP data using SAP Cloud SDK and SAP APIs 

Running SAP software on Google Cloud
Accessing SAP data direct in GSuite apps
Building SAP Fiori Apps on Android
Accessing SAP systems with your Google account
Using Google Cloud Platform APIs on SAP Cloud Platform Applications
Developing Applications on Google Platform accessing SAP APIs
Design Thinking
Enterprise Architects for SAP
Integration Architects for SAP
SAP Cloud Strategy Architects

Artificial Intelligence
Robotic Process Automation (RPA)
Natural Language Processing (NLP) with SAP CoPilot and ChatBots
Cloud Innovations
S/4HANA Frontend Developers
SAP Fiori Elements 
SAP UI5
SAP Fiori native for iOS & Android
S/4HANA Public Cloud Developers
S/4HANA side-by-side Developers
ABAP in the Cloud
Cloud Platform Developers
S/4HANA On-premise Developers
ABAP programming for SAP Fiori
HANA DB developer
Cloud Platform Developers
SAP Java
SAP NodeJS
SAP ABAP
Cloud Portal Experts
Cloud Connectivity and Integration 
SAP API Hub
SAP Open Connectors
SAP Cloud SDK
Hyper scaler API with Azure, GCP and AWS
OAuth, SAML & JWT integration

Frontend Developers
'Classic' Dynpro
Web Dynpro
Interactive Forms
Business Service Pages
Backend Developers
'Classic' ABAP on NetWeaver
SAP Workflow
OData Gateway
RFC/BAPI/ALE/IDOC
Cloud Platform Developers

Hybride Landscape integration
SAP Cloud Connector
SAP Identity Management
SAP Cloud Platform Integration
Classic integration
SAP Workflow
SAP XI/PI/PO
SAP CE
SAP Business Connector
LET's WORK TOGETHER On SOMETHING
NEW, NICE or CRAZY
WE like every challenge!
All ideas you have we like to know about them.
When you think the prototype is impossible, we like to hear about it.
NL for Business
Bergweg 24
1261 XX Blaricum
+31 35 5237500